For many people, buying everything locally is the preferred way to shop. It can be more convenient and sometimes times cheaper.
In the past, you could find hobby shops that would sell model kits in almost every town. However, as big stores and online shopping became more popular, many, if not most, of these small shops, went out of business.
With 5,000 stores in the United States, Walmart is one of the largest retailers. So naturally, model builders would want to know if Walmart sells model kits in-store.
The answer is that it depends on the store and the time of year. Many Walmart stores often stock a few popular plastic model kits in the toy section before the holiday season. But if you're looking for a more specialized or hard-to-find kit, you'll likely need to look elsewhere.
Some Walmart stores don't carry model kits at all, while others might have a very limited selection.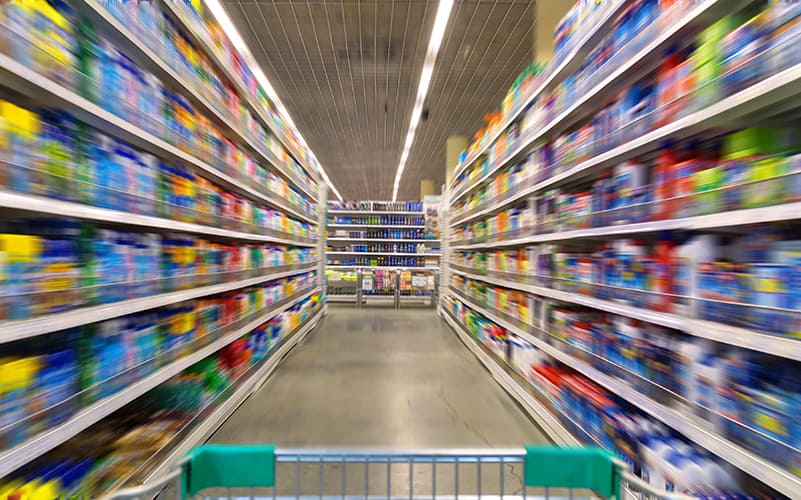 How to check if your local Walmart store sells model kits?
Apart from walking into the store and checking for yourself, the best way is to check the stock online.
Go to Walmart's website, find the store locator, and enter your zip code.
Once you select your store, navigate to the model kits section.
Now in the Filters section on the left side of the page, select In-store availability.
Alternatively, you can navigate to the specific product page and click on the button that says "Check availability nearby". This will list Walmart stores near you together with the stock availability.
What model kits are available at Walmart?
The type of model kits you'll find at Walmart will depend on the store. Most often, you'll find plastic model kits of cars. Sometimes you may find other types of kits, such as aircraft, ships, or buildings.
Plastic model kits based on movies or TV shows are also popular. For example, you might find a Batmobile kit from the Batman movies or a Millennium Falcon kit from Star Wars.
Don't expect to find state-of-the-art model kits by Tamiya and the like in Walmart. Most kits found in Walmart stores are made by AMT. That's not to say that AMT kits are terrible, but they're often just reissues of incredibly old kits.
If you're looking for the latest and greatest, you'll need to look elsewhere.
Model car kits In Walmart stores
If you are a fan of plastic model cars, you will surely like to hear that Walmart stores offer plenty of them. That is when they have any model kits available in-store.
As mentioned, Walmart usually has AMT kits and sometimes Revell kits. AMT, or Aluminum Model Toys, is one of the oldest plastic model kit manufacturers in the US. The original company was acquired by other companies a few times and is now owned by Round 2.
AMT model car kits are often reissues of very old molds which may sound like a bad thing. However, many of these models were sought-after classics that were no longer in production. So it's nice to see them being made available again, even if they are a bit dated.
Some new molds have been created by AMT after the company was acquired by Round 2. So you can find some relatively new car and truck models too, such as the International Transtar CO-4070A Semi Tractor Cab which was released in 2021.
What if Walmart doesn't sell the model kit I'm looking for?
If you cannot find the model kit in-store, you may be able to find it in Walmart's online store.
The selection of model kits available online is much larger than what you'll find in a physical store. This is partly the result of the fact that the online store works a bit like Amazon where other retailers can sell their products through Walmart.
The downside is that you will usually not be able to pick up your order in-store. Instead, you will need to have it shipped to your home, which can take a few more days than a local pickup.
In the end, though, the selection is still very small when compared to other online stores that specialize in model kits.
Why is that so? Because there are thousands of model kits, accessories, and tools available on the market and it would be very difficult for Walmart to stock them all. Partly because of the sheer volume of products and partly because many of these items are niche products with a relatively small audience.